New Millennium Series PR Representative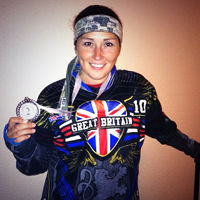 The Millennium Series is pleased to confirm that Shelley Farmer will be acting as the Millennium's PR Representative with immediate effect.
Shelley has had an incredible impact on our MSTV Webcast, since joining it as one of the main presenters for the 2013 season. She is a skilled and knowledgeable presenter and has helped to vastly improve the content of our webcasts. Shelley is a natural choice to present MSTV once again in 2014, and for 2014 we will capitalise on her knowledge and experience further. Shelley will also now be a link between us and the players to enable us to constantly review and adapt our events, to help make the Millennium Series, THE events not to be missed.
Shelley was always going to be involved in Paintball................. having been introduced to the sport by her Father (a player for the infamous UK Predators) and Step-Father (a Pro player for Shockwave UK and the All Americans), she began playing at the age of 8. Aged 14 she competed in her first tournament, and has now competed in a vast number of events, for teams such as Wolf UK, London Tigers AM, MK Storm and Celtic Banshees. She currently plays for London Tigers, guests for Destiny in the US and is part of Team GB.
Shelley is one of a number of individuals joining the Millennium, who are there to help make your playing experience better!
You can follow Shelly on Instagram @shelleyfarmer and contact her through the MS Twitter page @millenniumpball Make sure to follow us to keep up to date with all the current news and information!
You can also email Shelley at shelley@millennium-series.com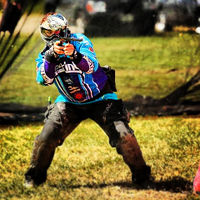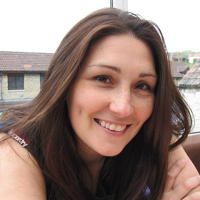 ---
Millennium Representative for Russia & CIS States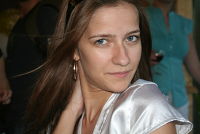 The Millennium Series is pleased to announce the appointment of Tatiana Nikolaeva as our representative in Russia and the CIS States. Tatiana is very well known in the tournament paintball circuit in Russia as well as most other parts of Europe. Her love for our sport and her knowledge of International Paintball events from a team's perspective will make her a big asset to the Millennium and to the teams. Tatiana will be there to answer any questions you may have, to assist with Visa issues and to help with proper and clear communication from The Millennium to our customers, the teams, and to ensure that players have an enjoyable, worthwhile & memorable experience at our events. Russian teams have become a very important part of not only European Paintball but worldwide and we hope to welcome as many as possible in the future. Tatiana is the first appointment in a series of regional Millennium representatives who will be announced shortly.
Tatiana's contact details are:
Email: tatiana@millennium-series.com
Cell: 7 (965) 339 37 69
Skype: paranoiaz