Event 2017
Puget-sur-Argens [France] Mediterranean Cup
24. - 26. March 2017:
---
[
Register
] [
Fields
] [
Teams
] [
Training
] [
Schedules
] [
Results
] [
Videos
] [
Gallery
]
[
Hotels & Accommodation
] [
Shuttle
] [
Travel
] [
Maps
] [
Weather
]
---
Fields Layout: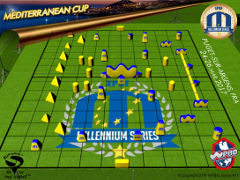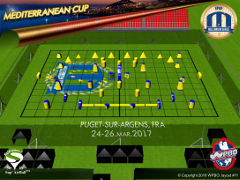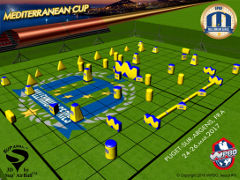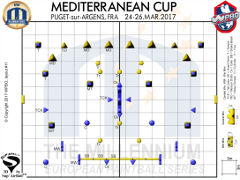 ---
» Map to the location «
---

Site Address:
Paintball Family - Millennium Series
Route de la Bouverie
83480 Puget-sur-Argens
France
We welcome you to our Trade show in Puget-sur-Argens!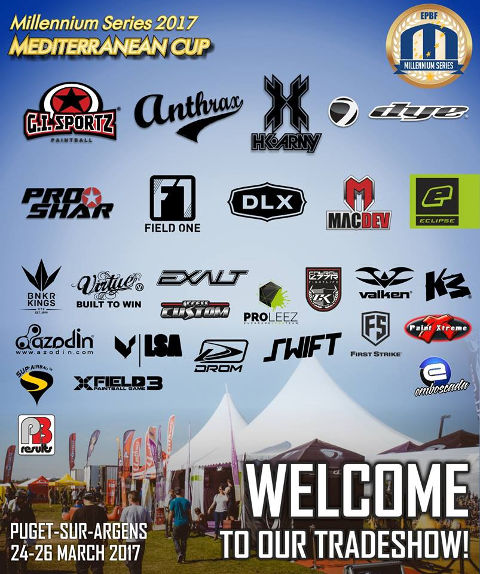 We are going to have the very special area for kids only - KIDS PLAYGROUND - on every our event. You are welcome there with kids to play NERF, WATER GUN… and to have FUN... The access is for free!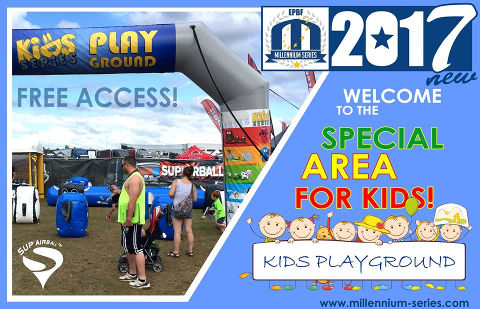 ---
Puget-Sur-Argens [France] Mediterranean Cup Schedule Champions Paintball League 2017: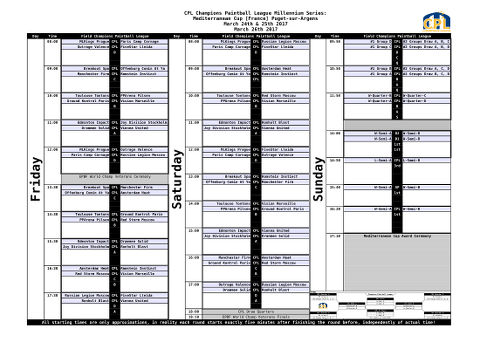 [ms_schedule2017_puget_cpl_detail.pdf] * Friday matches delayed, see below:
3 day schedule CPL (Pro), SP, D1, D2, D3, D4, EPBF Veterans World Cup (complete version): [ms_schedule2017_puget.pdf]
2 day schedule D3 & D4 (merged, complete version): [ms_schedule2017_puget_d34.pdf]
Latest updates:
CPL Quarters draw for Sunday updated
Friday matches are delayed. This is the new plan: [ms_schedule2017_puget.pdf]
matches times Sunday adjusted as fields will start 8:30 the Sunday morning, with site opening 7:30 because of the DST starting.
---
Mediterranean Cup Accommodation:
The Paintball Family site in Puget-sur-Argens is the best location in Europe for paintball tournament like ours. It has 4 fields with turf, everything is located in a very compact environment, fields and trade show is easy to reach for players and spectators. The site has been modified a lot since 2015, you`ll see!
Parc Saint-James, Oasis Village
The accommodation offered by Oasis Village (chalets, villas and bungalows) is very close to the fields, just 5 min walking distance. For this year everything has been renovated, so you are welcome to the new Oasis Village!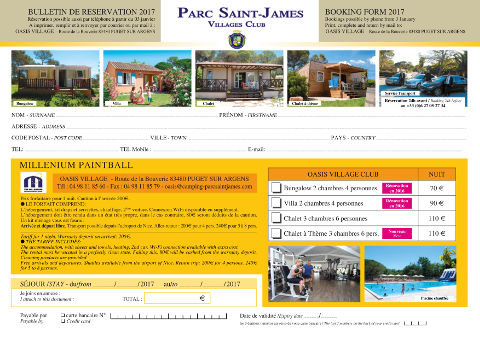 [parc-saint-james_oasis_booking-form.pdf]
Hotels St Raphael (3 Hotels)
www.hotels-st-rapahel.com
Promo code: MILL17
Booking forms: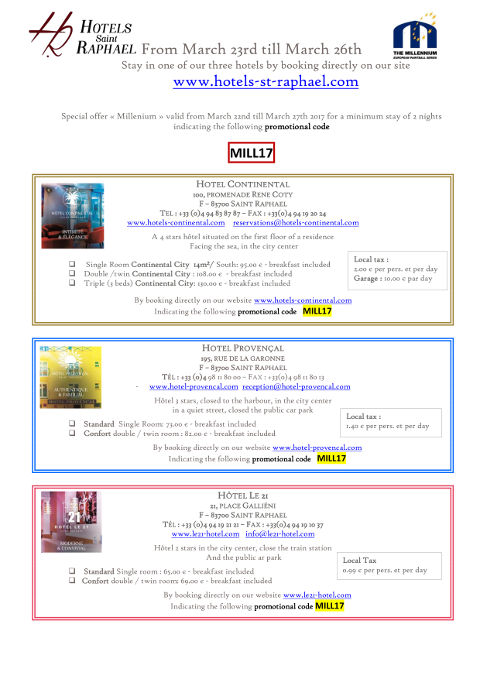 [st-raphael_hotels_booking-form.pdf]
Hotel Continental*** (Sea-front hotel, 13 km from site)
Promenade René Coty
83700 St Raphael
Prices, Breakfast included:
Single room: 95 €/night
Double/Twin room: 108 €/night
Triple room: 130€/night
Promo code: MILL17
Phone: +33494838787
Fax: +33494192024
Web: www.hotels-continental.com
Email: info@hotels-continental.com
Hôtel Provencal*** (near to the old port)
195 rue de la Garonne
F-83700 Saint Raphael
Prices, Breakfast included:
73€/night Single room
82€/night Double or Twin room
Promo code: MILL17
Phone: +33498118000
Fax: +33498118013
Web: www.hotel-provencal.com
Email: reception@hotel-provencal.com
Hôtel Le 21** (down town, near the train station)
21 place Galliéni
F-83700 Saint Raphael
Prices, Breakfast included:
65€/night Single room
69€/night Double or Twin room
Promo code: MILL17
Phone: +33494192121
Fax: +33494191037
Web: www.le21-hotel.com
Email: info@le21-hotel.com
B&B Hotel** Roguebrune sur argens (1km)
Rue de la Tuilerie - Parc des Garillans
Chemin de barbossi
83520 Roquebrune-sur-Argens
Single/double room: 40 €/night
Triple room: 55 €/night
Quadruple room: 62€/night
Web: www.hotel-bb.com/en/
B&B Hotel** Puget sur Argens (8 km)
Z.I. La Palud - Nationale 7
Adresse GPS : Rue André Citroën
83600, Fréjus
Single/double room: 42-47 €/night
Quadruple room: 62€/night
Web: www.hotel-bb.com/en/
---
We also have great news for you from Mediterranean Cup site: OASIS Village is offering this year a comprehensive taxi and minibus service for all teams and visitors. No need for car hire: you can book a direct pick up from airports along with local services to all areas.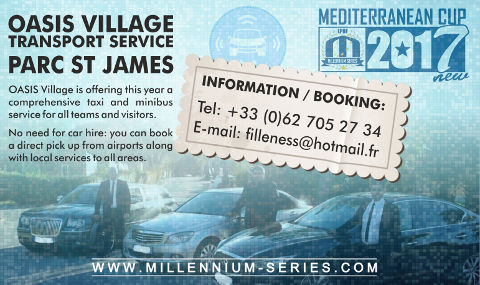 ---
Nice Cote D'Azur, 30 minute drive http://www.nice.aeroport.fr/
Toulon - 50 minute drive http://www.toulon-hyeres.aeroport.fr/en
Marseille - 80 minute drive http://www.marseille-airport.com/
Over 100 direct destinations available from Nice Cote D'Azur Airport, including:
Amsterdam, Barcelona, Berlin, Bordeaux, Bristol, Brussels, Bucharest, Cologne, Copenhagen, Dublin, Frankfurt, Geneva, Istanbul, Lille, Lisbon, Liverpool, London, Luxembourg, Madrid, Metz-Nancy, Moscow, Munich, Nantes, Naples, New York, Oslo, Paris, Prague, Rennes, Rome, Rotterdam, Stockholm, Strasbourg, Toulouse, Venice, Vienna, Zurich...
---
Sunrise-Sunset [Airport LFMN]:
Thursday: 6:29 - 18:46
Friday: 6:28 - 18:47
Saturday: 6:26 -18:49
Sunday: 7:24 - 19:50 Start of Daylight Saving Time!
---
Weather