Contact Webmaster:
Adrenalin House
Brooklands Park
Farningham Road
Crowborough
TN6 2JD UK
Tel: +44 (0)845 272 0860
Fax: +44 (0)845 606 2657
E-mail: board@millennium-series.com
root, WebMaster, MailMaster, Schedules, Seedings, Rankings, Tie-Breakers:
Sascha Riess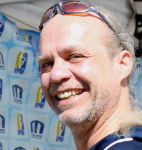 ---
Just feed me! Latest changes or reports:
10 of November 2020
Seems a new webservice company is interested to attend to this major new situation: MCTsystems GmbH, Frankffurt/Germany area. Probably the webmaster here is envolved.
06 of February 2018
We're going to sell backlinks from this Millennium Series website, to keep history, and dreams for the future. So, just ask me. We'e talking about 200 € to 900 € a year, depending where and how to place it. I'll disable all individual outlinks next. Traffic is stil good for some 2 grand Apache standard unique visitors a day.
31 of January 2018
Hard to tell feeling a little unhappy or really pissed. I did put so much passion into that ... seems all gone.
10 of July 2017
The providers datacenter will be upgradet this Tuesday to Wednesday night. Could be some temporary downtime, but all planned and under control.
30 of May 2017
Switched existing EPBF Millennium Series history and team-managers accounts to SSL at /id/area-visitor/ . Still same functions if existing MS-EPBF account from before Puget = team profiles logos at MS website (I did copy most from PBR), sponsors- and freetext. Players profiles history out of old MS-EPBF system switched as well to MS SSL, for sure.
04 of May 2017
Switch to PB Results system for teams and players seems ... a little .. buggy. Or maybe too new. Nevertheless: old EPBF accounts still will work, selecting team-logo, sponsors or publish a free text on your own!
20 of April 2017
Switch to PB Results system for teams and players is done. Team profiles logos, sponsors- and freetext still is available via the old EPBF system.
20 of February 2017
Unique teams question from the MS callenge? It's 2258, keep in mind name changes counting them together - was a lot of work to get this number, as you may imagine.
21 of December, 2016
EPBF ID system for players is switched as well and online. Although still testing and switch to PDO step by step everything should work for the users. Players won't be able to get single event IDs like 2016: everybody needs to get full season IDs, a switch of teams in Open Divisions after an event will cost a small fee ... at least that's the plan right now as I've been told.
20 of December, 2016
EPBF team registration system is switched to 2017 - gave it a silent start like usual to catch errors. Players system will follow as it'll be a little different for the Open Division team changes between events.
30 of November, 2016
Seems like that Telekom hack those days made them disable IPv6 for a while. Nevertheless, me or systems of me have not been touched.
06 of October, 2016
Check out my new sitemap toy to be updated in future by cron-job: /sitemap.xml
05 of October, 2016
Testing IPv6 today shows 83.30% IPv4 / 16.70% IPv6. Seems pretty much depending on the clients topic orientation: at other testwebs with topic IT I have alomost 50/50%. Disabling that now. MS web on SSL problem is solved as well since a few days.
29 of September, 2016
Testing IPv6 shows roughly 20% in during last week. Switching to PDO simultaneously, BTW - and included EPBF rankings in teams profile pages, even since the beginning 2011.
23 of September, 2016
IPv6 client testing at the website. See scrolling down with full width. Official stats at the bottom right.
20 of September, 2016
Adjusted many links to the EPBF system today away from SSL as this certificate still is pending, as well the draw history has been fixed in Chantilly already.
06 of June, 2016
Our own cloud service is ready to be active now. Files for the public will be available at:
/files/public-docs/ (you can trust the default SSL certificate, it's the root server default with me being root).
For all needing shared or limited access we'll provide logins individually the next days.
10 of May, 2016
Edited navigation CSS more mobile and tablet friendly; as well as some new graphical stuff.
07 of May, 2016
Planned moving of many backbones of providers went on tonight in Europe towards Strasbourg - seems like they did their job very well: just few downtimes, congs!!!
03 of May, 2016
The MS web moved to our new server right now. Let me know any problems in case - but everything looks OK to me.
03 of May, 2016
Microsoft did answer today:
"... Our investigation has determined that the above IP(s) qualify for conditional mitigation. These IP(s) have been unblocked, but may be subject to low daily email limits until they have established a good reputation.
Please note that mitigating this issue does not guarantee that your email will be delivered to a user's inbox.
Ongoing complaints from users will result in removal of the mitigation.
Mitigation may take 24 - 48 hours to replicate completely throughout our system... "
No bounces today, so looks OK now.
02 of May, 2016
Since a couple of email-providers as well as email clients within changed to Microsoft outlook.com mailservice, like Hotmail or others, we have massive problems our emails out of the system are not blocked by this Microsoft system. We're working on that issue, until solved please simply do not try to use Hotmail, or any other mailservice that uses outlook.com for our EPBF accounts: those won't reach you because Microsoft blocks them for a reason we don't understand - our servers configurations including DNS SPF records are OK.
23 of April, 2016
Moving to our new server is ongoing. Database, EPBF & EPBF MS ID-System already are running there, the MS website as well as the MS ticket shop will move next weeks. Could cause some small bugs, but pretty much everything under control, not doing it in a urgent hurry, just usual maintenance.
10 of February, 2016
Registration system for 2016 is active now; just gave it a silent start like usual. We switched to a very new modern and fast server with the registration system, the Millennium Series website to follow next weeks - could be DNS of your provider or any proxy didn´t yet got it.
09 of September, 2015
A new script deleted all tables of the database accidentally. I could restore almost everything from the backup. If you did something between 4:25PM and 7:15PM today, it´s lost: you have to redo.
08 of February, 2015
The 2015 EPBF system is active now, as we have the 9th in many countries already ;-) I like a silent launch better anyway.
06 of February, 2015
Preparing switch of content and activation of the 2015 registration system.
11 of September, 2014
Preparing the new webdesign, starting with some small main-navigation adjustments. Just hit "reload page" to get the actual CSS.
25 of February, 2014
All systems work like expected.
20 of February, 2014
Preparing the switch to the 2014 system for upcoming Monday; seems like it´ll all work then. Those new divisions names were and still are a challenge.
09 of December, 2013
At our VServer one domain is under a DDOS attack - this domain we moved to another machine, the box is running stable now.
25 of November, 2013
The provider had problems in his datacenter, now everything is back to normal.
10 of February, 2013
EPBF-system is activated for open divisions now - it´s the 11th in a lot of areas of the world already ;-)
09 of November, 2012
Starting to switch the system to 2013 databases.
23 of July, 2012
We have a Google+ button now. You find it directly below the Facebook-Like iframe.
05 of July, 2012
Added those new searchresults to our Mozilla/Firefox/Iceweasel search addon. It needs GET, not working with POST: so some c/p to do.
30 of June, 2012
We have actual local weather at events pages delivered from Google weather API embedded now.
02 of June, 2012
Have switched our videos page to be database driven and added years filters. Will be filled with videos step by step.
23 of March, 2012
Massive internet connection problems at the location in Frejus, but solved to work with now, at least. All tables are switched to 2012 now, pblivescores is up to date with the scores.
27 of February, 2012
All text content is database driven now, linked with a WYSIWYG backend.
23 of February, 2012
Switching the whole text-content to the database now, linked to a WYSIWYG in the backend. There´s a timestamp below the permalink to see pages latest updates.
23 of September, 2011
I´ve added a permalink feature to our news today. You´re able to refer to a single news now.
09 of September, 2011
The server was down few minutes this morning for hardware maintenance.
23 of July, 2011
A DDos attack blocked the server this morning. We now have hardened the Apache with mod_evasive and few other things, within logging every IP doing DDos attempts!
09 of February, 2011
EPBF registration system is working well since weeks, now.
10 of January, 2011
An apt-get update did bomb the Plesk this afternoon. We are back to normal after about one hour downtome.
05 of January, 2011
I start to switch to the 2011 database today. EPBF registration is disabled anyway since a while.
17 of October, 2010
We have added an OpenSearch Search Engine Plugin for common browsers. Installing this in your browser, you can do a direct search, like you find this option at the website at the bottom of the right column: get actual data of teams out of the actual season. Just click on that A9 icon at the footer of the site.
13 of July, 2010
Main switch of layout to div containers with new CSS today, just the head still todo. The site loads much more effective now with the left column last.
02 of July, 2010
Fixed CSS of the new navigation for Safari browser, continue to switch modules from tables to div containers.
15 of March, 2010
I´ve added a gallery with nice pics from our events. The included shopping module will go online next.
02 of February, 2010
The EPBF-system provides SSL now. Because the IP had to be changed for that, the domain might be unavailable until all DNS got it.
16 of January, 2010
The Providers construction did last a little longer, but we´re back online now. Kind of sad because our news yesterday, but today there´s much more to come.
13 of January, 2010
There will be a planned downtime 15th January 23:00 until 16th January 7:00. The provider is changing his main power-system, all servers at the datacenter will be offline.
05 of January, 2010
The databases are switched to 2010, within all results are corrected and completed. The online-registration system of the EPBF will be available for 2010 tournaments next.
05 of November, 2009
We moved to a brandnew server today, based on Debian-Etch. Everything seems to work.
27 of August, 2009
The Plesk update caused some downtime today... almost like usual. This time we made a complete backup of the webbox before to be safe, but didn´t need to restore: the fix was easy within the listen.conf of the Apache.
05 of August, 2009
Hardware maintenance of the remote-addon card will cause a planned server shutdown 11:00 to ~11:10 today.
16 of June, 2009
During planned backups webservices were blocked tonight a couple of minutes.
09 of June, 2009
A construction near the datacenter caused the power being down, the uninterrupted power supply unit couldn´t keep it all up long time, so the server had been offline for 1:58 hours in the morning.
08 of May, 2009
A backup job didn´t unblock the domains this morning.
18 of April, 2009
Backup time again - well scheduled before the tournament.
24 of March, 2009
Due to heavy spam we have added more DNSBL-services today.
21 of March, 2009
The datacenters power supplier had been down, some uninterrupted power supply unit did crash because of stress peaks, so the server had been offline for 3:37 hours this afternoon. Pretty happy no bug of our machine caused the downtime.
10 of March, 2009
Did some backups today; they all went through without any bugs.
10 of March, 2009
A Plesk update made some small problems today, but skilled from the upgrade desaster it could be solved fast.
06 of March, 2009
We´re pretty much actual with all events now, adding new data almost every day to the public.
03 of March, 2009
You might get a webservices default message during backup process certain times. This is to avoid database access bombing the backup. For the EPBF online-registration system it´s the same, but located on a different webspace. Obviously Plesk recognized this to be a problem and added this new feature.
23 of January, 2009
The online-registration system of the EPBF is activated now. Division 2 and Division 3 M5 teams can subscribe new or, if played last season at least one tournament, through the manager-accounts out of 2008. This year we show all pending and confirmed teams of the tournaments in the news-section.
22 of January, 2009
All webservices are back now and seem stable. Many thanks to Plesk and Domainbox for the support. Sorry for the inconvenience.
19 of January, 2009
A Plesk upgrade failed Friday 16th of January. We´re still working on it, so the website might be unavailable temporarely.
02 of January, 2009
The provider of the dedicated server has had a fatal datacenter error. All machines running there have been unreachable in the early evening CET, even their own one.
16 of December, 2008
The server has not been reachable for more than 14 hours tonight. Unfortunately the usual emergency SMS had not been sent out by the remote-addon. We´re checking this right now with the provider.
20 of October, 2008
We have teams sorted by country available now at the teams-section. Just check it out.
26 of September, 2008
We had a downtime from 11:00 AM to 11:30 AM CET this morning, because the provider had a hardware problem with a router. The webserver is working without any problem.
13 of August, 2008
The webserver-problem seems solved now. Today there was a controled short downtime in the afternoon due to an update of the administration-software.
17 of July, 2008
EPBF players-information has been included for CPL-rosters.
17 of May, 2008
Remoteloading of certain files is restricted by .htaccess now. You´ll get the Millennium Series logo instead.