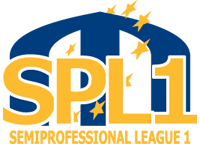 SPL (SP) News:
The SPL (SP) League is locked to 32 teams. All teams commit for the full series. The top two teams will be promoted to CPL (Pro), teams ranked 29 - 32 will be relegated to Division 1 after the season.
The SPL (SP) plays in a Timed Based Format & the WPBO 500 limited ball format.
SPL (SP) Specifics:
→ One Period of 10 Minutes
→ Mercy Rule: 4 points
All SPL (SP) Teams are leaseholders of the league and so entry to SPL (SP) can only be gained by promotion from Division 1 (or relegation from CPL (Pro)), or in the case where a team is prepared to sell its lease.
2017 SPL (SP) Lease Holder Fees: €5,200 + Vat for entire Season

---
Roster Regulations: Maximum of 10 players to be registered online 8 days before the first event.
---
Finals [20 teams]

N.B - For Best-by-Points fourth place, common tiebreakers rules will be used.
---
Find draw history of all events 2017 here: Draw history 2017
---
Draw Campaign Cup updated!